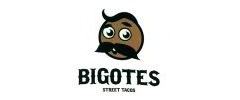 Yes, we're open!
Individual packaging available on marked items.
Contactless delivery available at checkout.
Order Delivery or Take Out from 2 Locations
About Bigotes Street Tacos

    We're a real deal Mexican joint that serves up tacos and other south-of-the-border street grub for a great price. We have interesting meats that you won't find in every Tex-Mex restaurant, as well as innovative tacos inspired by the true flavors of our home country. Pair your meal with our Latin American drinks or desserts for a true Mexican street food experience.