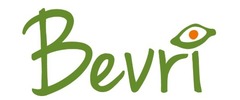 Yes, we're open!
Individual packaging available on marked items.
Contactless delivery available at checkout.
Order Delivery or Take Out from 1 Location
About Bevri

    Every event is an opportunity to nourish and inspire your guests. Georgian food is a perfect choice to deliver both comfort and joy. Bevri will provide amazingly flavorful, healthful, satisfying dishes to make your event a memorable experience.

From the office lunch deliveries to conferences, from weddings to birthday parties, and any other celebration, Bevri is committed to making every second of your event tasty and fun.