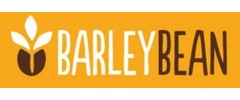 Yes, we're open!
Individual packaging available on marked items.
Contactless delivery available at checkout.
Order Delivery or Take Out from 2 Locations
About Barley Bean

    We are dedicated to bravely pioneering the unseen frontier of serving fine coffee. In addition, we offer a healthy choice of panini, smoothies, fresh squeezes, and fine teas. We boost a long-term partnerships with our amazing local purveyors.