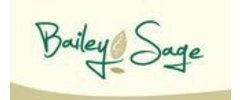 Yes, we're open!
Individual packaging available on marked items.
Contactless delivery available at checkout.
About Bailey & Sage

    We serve healthy foods for a delicious and innovative lunchtime experience. We use fresh and all-natural meats, cheeses, and produce for our sandwiches and salads. Choose from our wide variety of convenient catering packages, designed to take the stress out of planning your event.