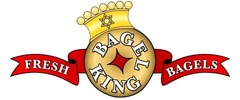 Yes, we're open!
Individual packaging available on marked items.
Contactless delivery available at checkout.
About Bagel King Catering Restaurant & Bakery

    We bring the best New York-style bagels to Florida! Home of the kettle-baked process, we proudly make our bagels from scratch using the highest quality ingredients. Choose from a wide variety of options for breakfast, lunch, or a late afternoon snack.