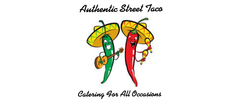 Yes, we're open!
Individual packaging available on marked items.
Contactless delivery available at checkout.
About Authentic Street Taco

    Start your day off right with our chilaquiles or fill up at lunch with our authentic tacos. When you're craving tortillas made by hand, homemade salsa, and fresh mashed guacamole for a classic taco just like you'd find in Guadalajara, Monterrey, and Oaxaca, our dishes are just the thing you need.