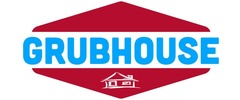 Earn up to 5% in ezRewards Points with every order, and convert them to Amazon.com Gift Cards.
Order Delivery or Take Out from 1 Location
About Grubhouse
On ezCater.com since 10/03/2014

    Our menu is simple, but offbeat, just like us!  We've been featured in Philadelphia Magazine, Zagat's Philly, the City paper, and Today.com for our one-of-a-kind offerings.  We are excited to announce that we recently teamed up with Chef Chris Ritter, who is putting his own innovative twists on our already unique menu.