What We Like About
Posted on Wed 06/06/12 at 2:43 PM by ezCater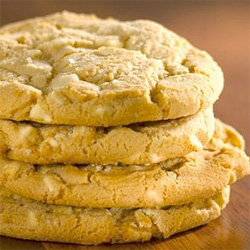 Five. Five dollar. Five dollar foot loooong. Who hasn't had that catchy jingle from the
Subway
commercials stuck in their head at some point?
Subway
may not be one of the first places that comes to mind when you think of
catering
, but it should be. Not only is it the largest restaurant chain in the world, but Subway consistently ranks #1 among national fast food chains based on the number of healthy and nutritious
menu
options available. And it's an extremely budget-friendly option to boot. When you need to feed a very large group, we've found that it's hard to compete with
Subway's
great price point.
Subway is the company that introduced America to veggies. Their sandwiches are always loaded with them, so you can feel good when you eat one. And since all of the sauces and condiments come on the side, you never have to worry about one that you don't want ending up on your sub. As a company, Subway is currently expanding its focus on
catering
so it's only going to get better and better.
Critic Reviews
Reviews of Subway from blogs and critics around the web:
Oven Crisp Chicken Review
Review of Restaurant Chain
We both tasted our sandwiches, and decided that we had the same reaction. Of course the bread was fresh-tasting, soft and had good texture. (I got wheat and John got one with oats on it.) The chicken, which the counter person heated in the oven before putting it on the bread, was flavorful, not too salty and very fresh tasting. I
New Subway Sandwich Review
Review of Restaurant Chain
I will give mad props to Subway for making a chicken salad that definitely tastes homemade. It was light, it was creamy (but not excessively so) and I loved the cranberries in there. I add cranberries to my own mayo-less chicken salad recipe too!
Subway: A Healthy Alternative to Fast Food
Review of Restaurant Chain
Every day I eat my lunch at Subway because the prices are great and the food is delicious. My favorite sandwich to have is chicken teriyaki on Italian bread with a dab of chipotle dressing. My favorite aspect of Subway is that you can customize your sandwich and have it made fresh while you wait. Subway is a healthy alternative to fast food and ...