What We Like About
Posted on Mon 02/20/12 at 7:00 PM by ezCater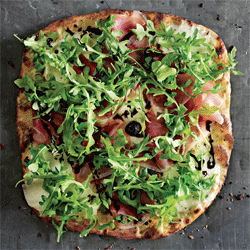 You really can't go wrong with
Bertucci's
catering
. Not only are their sandwiches and pasta just as good as their hot dishes, but believe us when we say that their rolls are absolutely scrumptious. And the best part is
Bertucci's
will give you any number of these bready delights that you want with your
catering
order. They're so good, you'll use every ploy in the book to get your co-workers to look out the window so you can snatch theirs.
The Chicken Piccata is a good choice when you're looking for a nice, light dish, and we recommend the Rustic Sandwich Tray as a hearty change from standard sandwiches. Like most of Bertucci's entrees, both of these dishes automatically include salad, which helps to stretch your budget- and makes for a better meal.
If you're looking for pasta, we suggest the Spaghetti and Meatballs. It's simple and it's popular with our customers. And for dessert consider Bertucci's Dolce Selection, an assortment of 6 pieces of Bertucci's specialty cakes plus 10 mini biscottis. You can stretch this tray to serve up to 17 people since each cake slice will serve 2, and some people will only want a couple of biscotti anyway.
Customer Reviews
Recent reviews of Bertucci's by ezCater customers:
Posted on Tue 05/08/12 at 5:13 PM by Cindy W in Massachusetts
Critic Reviews
Reviews of Bertucci's from blogs and critics around the web:
Capital Cooking
Review of Restaurant Chain
At the heart of the Bertucci's Restaurant lies the brick oven. An oven where heat meets food, where flavors unite into unforgettable recipes, and best of all, where an authentic Italian restaurant comes to life. Bertucci's prides itself on its brick oven, declaring, "it's not just what happens inside the oven but what happens around it."
DC Gastronome
Review of Restaurant Chain
Bertucci's was one of the first places in DC-proper to offer brick oven pizzas and their lovely char; the recently introduced menu items really let it shine. They roast their own vegetables, too, which sets it apart from pizzas you can make at home. My favorite at the preview was de Scallop di Mare, a scallop pizza with mozarella, roasted garlic...
Gayot
Review of Restaurant Chain
There are few surprises on the pizza-and-pasta heavy menu, but if you stick with the budget-friendly brick-oven pizzas, you usually can't go wrong...Standard entrées include baked penne, balsamic chicken, veal Parma and salmon Florentine. There is a gluten-free menu available as well. Classic tiramisu provides a happy ending.